Planning a visit to Port Macquarie NSW? You have chosen one of the fun places on the New South Wales North Coast to visit. There are so many fun things to do in Port Macquarie you will be spoilt for choice.
Port Macquarie is a great destination for families, couples or a friends getaway.
The locals call it 'Port' and are proud of their city with its laid back vibe, picturesque beaches and its scenic coastal walkways and waterways. Port Macquarie is becoming a magnet for foodies who flock to its many up and coming restaurants, cafes and bars.
Sit back with a coffee and enjoy our extensive guide on all things Port Macquarie.
Check out our video on our Highlights of Port Macquarie here:
History of Port Macquarie
The Birpai people have inhabited the Port Macquarie region for over 40,000 years living along the river and around the lakes.
Port Macquarie was discovered in 1818 by John Oxley and named the settlement after the Governor of NSW Lachlan Macquarie.
The town was built by convicts that were sent to the Port Macquarie penal settlement to serve time for their offences. It remained a convict town until 1847 – free settlers arrived from the 1830s.
Historical Buildings in Port Macquarie
Churches in Port Macquarie
St Thomas Anglican Church was built by convicts between 1824 and 1828. It is the fifth oldest church in Australia still being used. The organ is the only one of its kind in Australia and dates back to 1857 and plays 33 hymns.
Address: 50 Hay Street
Opening hours: Wednesday to Friday 9.30 am to 12.00 pm
The convicts also constructed two wells – the first is the well at the Female Factory that can be seen in Munster Street. The 2nd is another well that was constructed in 1840 in the gaol that can be found at the site of the Ibis Styles Hotel.
Visit the Historic Cemetery in Horton Street where you can see the graves of the first settlers, convicts and military officers.
Port Macquarie Museum
It is located in one of the early commercial buildings which is listed with the NSW Heritage Register. You can see displays from the early settlement to the current times.
Address: 22 Clarence Street Port Macquarie
Opening hours: Monday to Saturday 10.00 am to 4.00 pm
Mid North Coast Maritime Museum
If you are interested in maritime history this is the place to visit. It is housed in an 1896 pilot cottage and has displays of all things maritime from replicas of early ships, historical maps, photos and more.
Address: 6 Williams Street Port Macquarie
Opening hours: Daily from 10.00 am to 4.00 pm.
The Historic Courthouse of Port Macquarie
Built in 1869 by local builders Butler and Bourne. The architect was James Barnet. It is now classified as a National Trust building and was restored in 1993.
Address: Cnr Clarence and Hay Streets
Opening Hours: Monday to Friday 10.00 am – 3.00 pm Saturday 10.00 am – 1.00 pm
Historic Roto House belonged to the Flynn Family and was built in 1891. The National Parks and Wildlife restored the house in the 1980s. It houses artefacts, furniture and fittings from the 19th century. For the history of the area, it is one of the top Port Macquarie attractions.
Address: 2 Roto Place Port Macquarie
Opening Hours: Daily from 10.00 am to 4.30 pm
Lake Innes Ruins
Lake Innes House was built during the 1830s and 1840s. It is located in the Lake Innes Nature Reserve. Lake Innes House was the home of Major Archibald Innes and his wife Margaret Mackay. The house is managed by the National Parks & Wildlife who also run guided tours. Bookings can be made through the Visitor Information Centre.
Address: Flagstaff Trail Port Macquarie
Top Things to do in Port Macquarie
Hello Koalas Sculpture Trail
Pick up your trail information at the Hello Koalas Gift Shop at the Glasshouse Arts & Visitor Centre. There are now over 80 sculptures with more on the way. You may not get to see all of them when you visit as some of them go on tour.
Visit their website here for more information.
You can say hello to:
Alira and Bindi at the Settlement City Shopping Centre
Mack the Surf Lifesaver at McDonalds Settlement City
Frankie the Firefighters at the Hello Koalas Gift Shop
Con Koala and Garage Girl at Historic Courthouse Cnr Hay & Clarence Streets
Just to name a few there are many many more, you can pick up your Koala Trail map from the Visitors Centre
Visit the Koala Hospital at Port Macquarie
The Koala Hospital cares for approximately 250 koalas per year. See koalas being fed at 8.30 am and 3.00 pm. See the koalas in their outdoor enclosures, some of these are those that will never be released.
Good to know: Due to Covid you will need to book in advance at koalahospital.org.au.
Address: Roto House Historic Site Lord Street Port Macquarie
Open: 08.30 am to 4.00 pm
Busways route: 322
Visit The Breakwall of Port Macquarie
The breakwall of Port Macquarie is a coastal pathway that overlooks the Hastings River. Locals and visitors have painted messages and pictures on the granite rocks along the pathway.
Walking Tours
Uncovering Our Past Walking Tour Wednesday Thursday Friday and Saturday at 9.30 am for 2.5 hours
Learn about Port Macquarie's history on foot. Departs from the Glasshouse Cnr Clarence and Hay Street Cost $40 pp
Grave Tales Wednesday Thursday Friday and Saturday at 2.00 pm for 1.5 hours Cost $30 pp Departs from the cemetery steps at the corner of Gordon and Horton Streets Port Macquarie.
A visit to the Port Macquarie Cemetery and learn about the history and stories of 1500 soldiers, convicts and settlers who are buried there.
Visit the Glasshouse in Port Macquarie
The Glasshouse is a theatre, a regional gallery, Ross Family Studio, Visitor Information Centre, gift shop, cafe, restaurant and has interactive heritage displays.
Address: Cnr Clarence & Hay Streets Port Macquarie
Visit Ricardoes Tomatoes and Strawberries – Port Macquarie's Most Awarded Tourist Attraction
Are you visiting Port Macquarie with kids? They will love their visit to Ricardoes!
You can pick local fruit from 8.00 am, enjoy the Cafe Red for breakfast and lunch daily from 9.00 am. Their scones have won many awards and their tomatoes have won best tomatoes for 8 years at the Sydney Royal Show. Fun for all the family.
Address: 221 Blackmans Point Road Blackmans Point
Visit Port Macquarie Lighthouse
The Tacking Point Lighthouse was built in 1879 and is the 13th oldest lighthouse in Australia. It was built by James Barnett and stands at only 8 m high due to the elevation of the land. During the whale migration, it is a good spot to visit for whale watchng.
Port Macquarie Scenic Helicopter Flight
Enjoy a 15-minute helicopter flight over Port Macquarie and Flynns, Shelley, Oxley and Town Beaches, Tacking Point Lighthouse, Lake Innes, and Hasting River.
Wineries around Port Macquarie
Long Point Vineyard & Art Gallery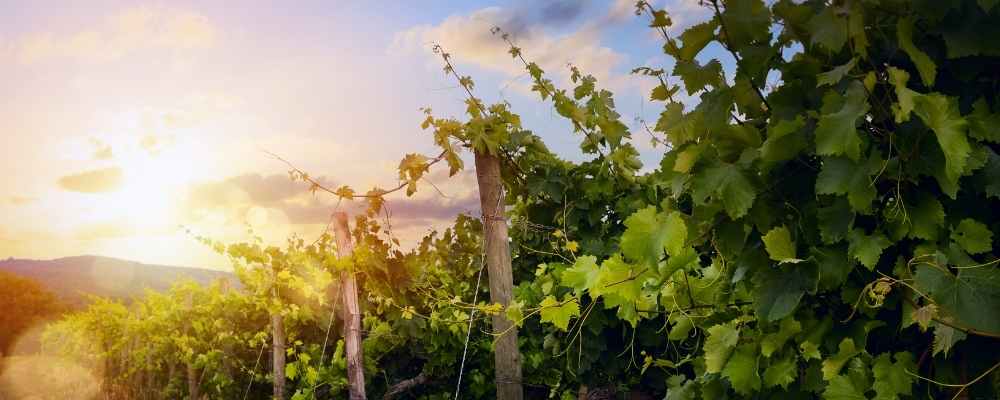 Taste their local wines, ginger beer, liqueurs and enjoy a cheese platter or a picnic on their deck with breathtaking views. Whilst the kids are playing in the clubhouse you can wander through their art gallery or sculptures scattered around their grounds.
Address: 6 Cooinda Place Lake Cathie
Open 6 days a week from 10.00 am 5.00 pm Closed Mondays and Christmas Day
Cassegrain Wines
There is a lot to do at Cassegrain Wines from tasting their award-winning wines, enjoying a picnic in their grounds, relaxing over lunch on the deck of their restaurant twotriplefour and horseriding.
Address: 10 Winery Drive Port Macquarie
Opening hours: Cellar Door Monday to Friday 09.00 am to 5.00 pm, Saturday and Sunday from 10.00 to 5.00 pm.
The restaurant is open from Wednesday to Sunday 10.00 am to 4.00 pm.
Bago Maze & Wine
There is something for everyone at Bago Maze and Wine. Enjoy wine tastings at the cellar door, dine on their cheese and charcuterie platters, relax on seats under the pergola whilst admiring stunning views over the vineyard or get lost in their hedge maze.
Address: Milligans Road off Bago Road Wauchope
Opening hours: Daily from 9.00 am to 5.00 pm. Last maze entry at 4.00 pm.
Douglas Vale Homestead Vineyard
Douglas Vale Vineyard's original vines were planted back in 1863. The Heritage Museum and working vineyard is run by local volunteers. Enjoy a cheese platter or bring a picnic.
Free tastings and tours are available of the property on Saturday and Wednesdays from 10.00 am to 3.00 pm.
Address: 235 Oxley Highway Port Macquarie
Port Macquarie Markets
Art Society Markets
Every Sunday from 8 am – 1 pm for cakes, bread, jams, vegetables, baby clothes, plants, second-hand books, antiques and locally made products
Address: 198 Hastings River Drive Port Macquarie
Wauchope Farmers Market – fourth Saturday of the month at Wauchope Showground High Street. 8 am to 12 pm.
Laurieton Riverwalk Market – third Sunday of the month at Cnr Tunis & Short Street. 8 am to 1 pm
Kendall Showground Market – Batar Creek Road – first Sunday of the month 8 am to 1 pm
Whale Watching with Port Jet Cruises
Whale Watching is from May to November, tour length 1.5 hours
16,000 humpback whales travel from Antarctica migrating to warmer waters along the East Coast of Australia where they mate and give birth before returning home.
Contact Port Jet Cruises here
You can view the whales by land from the Port Macquarie Coastal Walk and Camden Haven or take a whale-watching cruise.
Local Walks
Sea Acres Rainforest Centre – there is a raised 1.3 km rainforest boardwalk suitable for wheelchairs and strollers.
Open 7 days from 9.00. am to 4.30 pm. Enjoy a bite to eat at the Rainforest Cafe or take a souvenir home from the gift shop.
Port Macquarie Coastal Walks
Westport Park to Town Beach – 2 km flat terrain
Town Beach to Flynns Beach – 2.2. km
Flynn's Beach to Shelly Beach 2.2 km
Shelly Beach to Tacking Point Lighthouse – 2.7 km
If you walk from Westport Park to Tacking Point Lighthouse it will take 3.5 hours.
Port Macquarie Gardens
Visit Mrs York's Garden (one of the best free attractions in Port Macquarie)
A walk along Mrs York's Walk takes the visitor from the town centre, through the newly restored waterfall area, over the boardwalk and through the bushland corridor to connect to the Coastal Walk at Town Beach or to the pathway to Gaol Point. A parkland of beauty with boating themed picnic shelters, windmills, native flora and more.
Relax on Town Green & Town Square
In the centre of town is Town Green and Town Square. Take a picnic and enjoy the magnificent sunsets overlooking the Hastings River.
Beaches in Port Macquarie
There are no shortages of beaches to visit in Port Macquarie – some are the best for surfers, some are perfect for families and others are dog friendly.
Surfing Beaches in Port Macquarie – Town Beach, Flynn's Beach, Lighthouse Beach, Rainbow Beach at Bonny Hills and North Haven Beaches.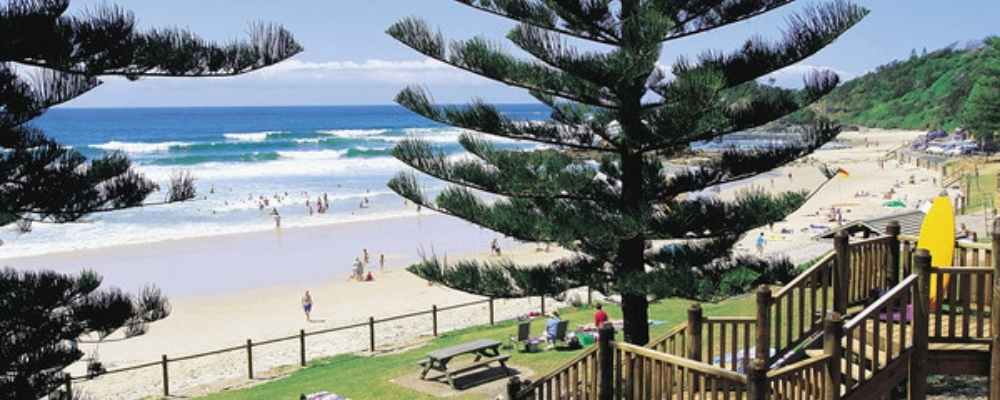 Family Beaches in Port Macquarie – for young ones is Shelly Beach, Settlement Point, Lake Cathie Lagoon, Pilot Beach at Dunbogan. Town Beach is also good for families and the rock pools will keep the kids occupied for hours.
Port Macquarie's Dog-friendly beaches – Nobbys Beach
Beach fishing in Port Macquarie: the best beaches to head to are Rocky Beach, Lighthouse Beach, Rainbow Beach and Grants Beach. A license is required to fish.
4WD driving in Port Macquarie – the beaches of North Beach, Lighthouse Beach, Rainbow Beach, Grants Bach and Dunbogan Beach but you will need to have a permit for 4WD driving. Permits are available from the Visitor Information Centre at The Glasshouse.
Surf lessons can be had at Port Macquarie Surf School – 46 Pacific Drive Flynns Beach
Did you know that Port Macquarie has a Surfing Museum – you can visit at 65 Horton Street Port Macquarie?
Camel Rides Port Macquarie
Take a camel ride along Lighthouse Beach with Port Macquarie Camel Safaris
Billabong Koala & Wildlife Park
You can adopt a Koala from the Koala Breeding Centre and get up and personal with meerkats, snakes, koalas, red pandas, cheetahs and snow leopards. A great day out for all.
The Meeting Point Cafe is open from 9.00 am to 2.30 pm.
Address: 61 Billabong Drive Port Macquarie
Opening hours: 09.00 to 5.00 pm.
Port Macquarie Astronomical Observatory
Address: Stewart Street Port Macquarie
Open on Friday and Sunday nights all year round and Wednesday nights during peak holiday times.
"Entertaining presentations cover various astronomical topics or take you for a tour of the night sky and our place in the universe with spectacular images of astronomical objects.
Weather permitting, the evening includes a look at an astronomical object through the observatory's 14″ Schmidt Cassegrain reflector telescope. The presentation goes for about one hour and is held regardless of the weather."
Top 5 Things to do in Port Macquarie with Kids
Visit Billabong Koala & Wildlife Park (Port Macquarie Zoo)
Ride at camel on Lighthouse Beach
Visit the Bago Maze
Wander the Koalas Sculpture Trail
Enjoy swimming and surfing at the beach
Top 5 Things to do in Port Macquarie for Couples
Enjoy the sunrise over Town Beach
Enjoy the sunset with a sundowner from The Beach House
Visit the wineries of Port Macquarie
Chill out on Port Macquarie's beaches
Wander Port Macquarie's coastal walks
Top 5 Free Things to do in Port Macquarie
Port Macquarie Coastal Walk
Visit the Koala Hospital – donations appreciated
Tacking Point Lighthouse
Wander the Koala Sculptures Trail
Wander along the breakwall and admire the colourful painted granite rocks
Top 5 Things That Cost Less than $10 in Port Macquarie
Visit the Bago Maze and Winery
Pay a donation and visit the Koala Hospital
Visit the Port Macquarie Museum
Cellar door wine tasting at Cassegrain Wines
Pick strawberries at Ricardoes – pay for what you pick
Things to do outside Port Macquarie
Visit Timbertown at Wauchope on the Oxley Highway at Wauchope.
During school holidays Timbertown is open from 9.30 am to 4.00 pm but closed Tuesday and Wednesday at other times.
Lake Cathie
Just 15 minutes south of Port Macquarie is Lake Cathie (pronounced cate-eye) is perfect for families to spend time on the beach, lake and the lagoon.
Camden Haven River
Swim in the netted pools at Dunbogan and North Haven on the Camden Haven River.
Visit the North Brother Mountain for incredible views over the coast.
Head to Boorganna Nature Reserve past Comboyne and marvel at Rawson Falls and Ellenborough Falls ( 1 hour from Taree and the longest single-drop waterfall in the Southern Hemisphere.
Visit the largest Red Bloodwood Tree at the Burran State Forest – it is the largest in the Sothern Hemisphere.
Visit Crowdy Bay National Park for beach camping, picnic areas, fishing, walking, views and crowd-free beaches.
Nature's Echo Farm Tour – Pappinbarra Rd, Lower Pappinbarra NSW 2446.

Farm Tour and Interacting with Animals – By Appointment Only
You'll have the opportunity to meet and feed, large breed Rabbits, several Guinea pigs, Chickens, Alpaca's, Sammy and Pluto, sheep who are friendly, and see Dexter cows.
You'll walk around various parts of the farm to do this, and there are vegetable gardens and fruit trees as well as the property being off the grid, you are welcome you to ask any questions about the farm and the animals,
You will finish the tour by being offered a drink and sit on the homestead porch.
Telephone: 0403 546 887
Epic Rides and Tours Port Macquarie
Enjoy sidecar tours around Port Macquarie and the Hinterland.
For information on their tours and rides click here
Where to Eat in Port Macquarie
Port Macquarie Restaurants
The Beach House 1 Horton Street Port Macquarie
Located in the historic Royal Hotel on the Town Green is The Beach House with its views over the green and Hastings River. For a laid back vibe and excellent pub fare, cocktails, beer and wine The Beach House is an excellent choice for lunch or dinner. Live music on Sunday afternoons.
The Stunned Mullet at 24 William Street Port Macquarie (The Best Restaurant in Port Macquarie)
Located on Town Beach The Stunned Mullet is a favourite with locals and visitors. It is Port Macquarie's coveted hat restaurant as named by the Good Food Guide. They source the best of local produce and award-winning wines.
Bills Fishhouse & Bar
Enjoy their sea to plate menu from local oysters and fish to local produce from the Port Macquarie area. Try their range of local craft beers, wines and cocktails.
Address: 2/18-20 Clarence Street Port Macquarie
The Burger Rebellion for the best burgers in Port and also voted the top 10 in Australia. Try their famous loaded fries washed down with some of the best local beer from Moorebeer Brewing Co.
Address: Shop 9/6-14 Clarence Street Port Macquarie
Bar Florian for boutique beers, wines, cocktails and the best of Italian fare.
Address: Shop 6/6-14 Clarence Street Port Macquarie
Little Shack (for the best breakfast in Port Macquarie)
Address: 1A Munster Street Port Macquarie
Open from 6.30 am – 2.30 pm Monday and Tuesday, Wednesday to Sunday from 6.30 am to 9.00 pm.
Cafe during the day bar at night. Loved having breakfast alfresco here watching life on the harbour!
Short Street Port Macquarie is known as the "speciality food strip".
For the tastiest bread head to Burkhardt's Organic Bakery (1/15 Short Street)
For Japanese – Sushiko at 3/21 Short Street
Luigi Bros Delicatessan at 9/23-41 Short Street
Black Box Pizza and Icecream at 8 Short Street
Gourmand Ingredients at Shop 3/23-41 Short Street for your essential cooking ingredients from around the world.
Botanic Wine Garden
Address: Shop 3 Garrison Building 26 Clarence Street Port Macquarie
For the best of local produce from the North Coast and the ocean paired with some of best local Australian wines you can dine inside or out.
Whalebone Wharf
Address: 269 Hastings Drive Port Macquarie
Port Macquarie's premier seafood restaurant where you can dine on lobsters, fresh seafood from the region and also available are non-seafood options.
Finnian's Tavern
Address: 97 Gordon Street Port Macquarie
Family-friendly tavern which boasts the best charcoal grill, cocktails, beers and wines. Live music is available on the weekends.
Cafes in Port Macquarie
Meg & Me Espresso for the best coffee in Port at 12/6-14 Clarence Street Port Macquarie. Enjoy some retail therapy whilst sipping your coffee.
Rivermark Cafe
Address: 261 Hastings Road Drive Port Macquarie
Open: Tuesday to Sunday for breakfast and lunch.
For great coffee, seafood, salads, gourmet burgers, wine and beer with stunning views over the Hastings River.
The Rainforest Cafe
Address: Sea Acres Rainforest Centre, Pacific Drive, Port Macquarie
Open: Breakfast, Morning Tea, Lunch, Afternoon Tea from 9.00 am to 4.00 pm 7 days a week. BYO.
Craft Breweries of Port Macquarie
Wicked Elf is one of Australia's best craft breweries. They are an award-winning brewery that offers a taproom and a recently opened beer garden.
Address: 1/58 Uralla Road Port Macquarie
Port Macquarie Weather
The best months to visit Port Macquarie are from April to May and from September to November.
Port Macquarie Accommodation
If you are looking for hotel recommendations in Port Macquarie we can recommend the Ibis Styles Hotel and family friends can recommend the Watersedge Hotel which is perfect for families.
Looking for more hotel accommodation in Port Macquarie:
Getting to Port Macquarie NSW
Port Macquarie Airport
Port Macquarie Airport is located 5 km from the city at 99 Boundary Street.
Airlines that service Port Macquarie are Qantas Link, Rex Airlines and Fly Pelican.
For the latest airfare deals click here
If you need transport you can contact one of the providers below:
Busways
Phone: 02 6583 2499
www.busways.com.au
Cruise in Style Limousines
Phone: 0423 117 231
Email [email protected] or Visit www.limostyle.com.au
Frankie's Travel
Ph: 0424 577 881
Email booki[email protected] or Visit www.frankiestravel.com
Hastings Shuttle Service
Phone: 0434 116 411
Email [email protected] or Visit www.hastingsshuttleservice.com.au
Port Macquarie Taxi Cabs
Phone: 131 008
www.porttaxis.com.au

Port Mini Bus Rentals
Phone: 02 6584 1885 or 0425 247 747
Email: [email protected]
Distances to Port Macquarie:
Coffs Harbour to Port Macquarie – 160 km
Distance Canberra to Port Macquarie – 662 km
Distance Sydney to Port Macquarie – 385 km
Distance Brisbane to Port Macquarie – 544 km
Distance between Byron Bay to Port Macquarie – 392 km
Bus Travel to Port Macquarie
Greyhound Bus Services operate to Port Macquarie. For the latest schedules click here
Rail Travel to Port Macquarie
For the latest information on rail travel to Port Macquarie click here
Car Hire Port Macquarie
You can organise car hire from the airport or city centre here
Campervan Hire Port Macquarie
If you are interested in campervan hire click here for more details
Travel Insurance
We recommend taking out travel insurance when you pay deposits, book flights, cruises, accommodation and activities.
For the latest quotes check here.
Pinterest
Conclusion
We hope you enjoyed our article on things to do in Port Macquarie. As you can see there are so many things for families in Port Macquarie, which makes it a great destination for school holidays anytime during the year.
There are a lot of Port Macquarie activities to enjoy and we hope you have allowed enough time to see them all.
We have created our Staycation Australia Private Facebook Group to help you plan your travel within Australia.
If you have visited Port Macquarie we would love to hear about your favourite things to do there.
Have you considered your next staycation in Yamba?
Related reading: